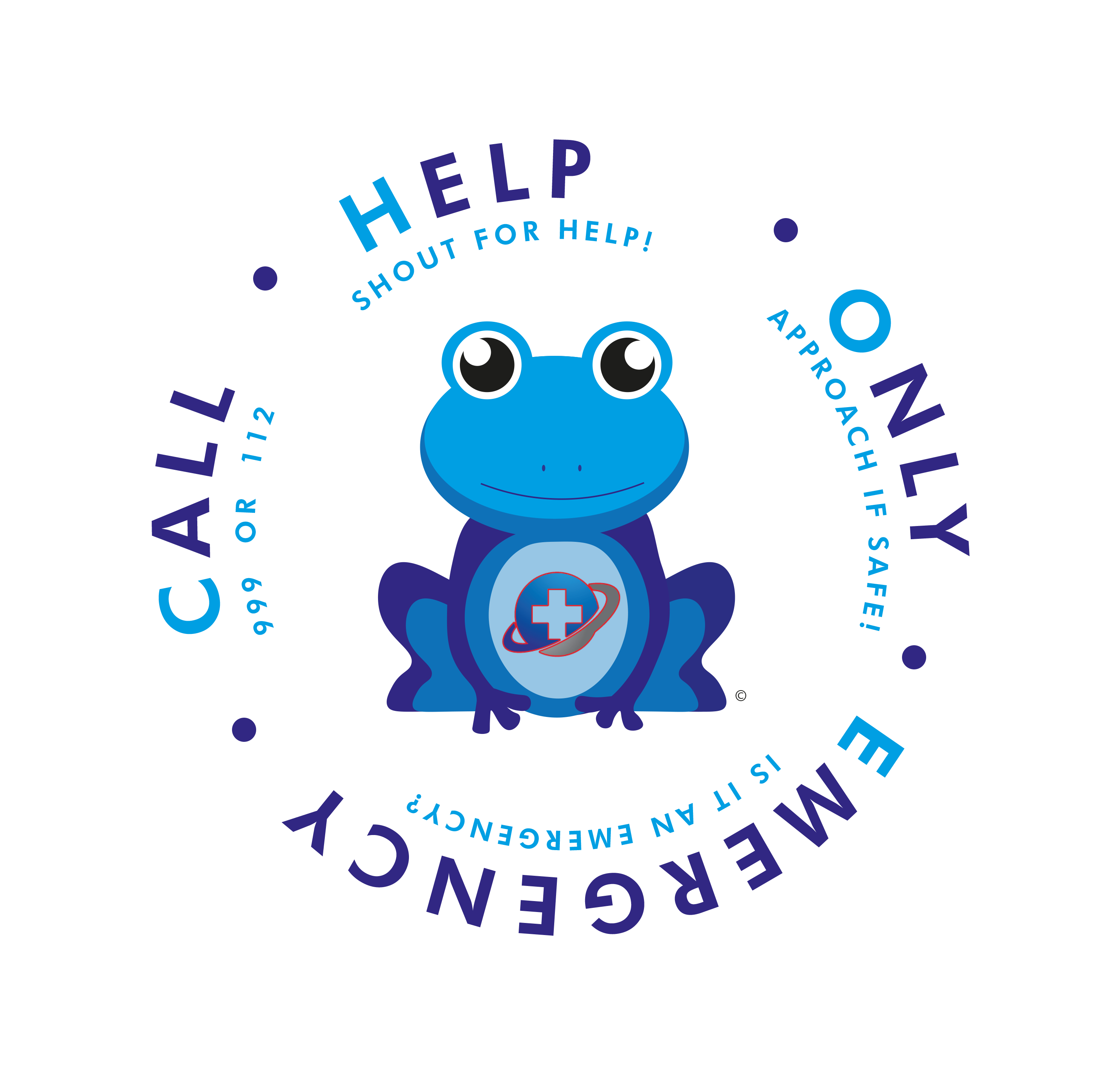 ECHO the First Aid Frog
ECHO can remind us of the easy to remember step by step actions when we may come across a casualty in need of emergency help. More information about ECHO is shown in the image to the left and within the below video that is available on YouTube. Don't forget to give a thumbs up to the video so ECHO knows you like it. 👍
Keep and eye out for ECHO the First Aid Frog on social media platforms giving out tips and advice towards First Aid as well as items you can also purchase with donations from these products going to support charities.
ECHO the First Aid Frog is also shown on educational course sessions such as in Primary Schools, so be sure to book your Pupil First Aid session to show ECHO off to your pupils to learn these all important life skills which also supports the school curriculum too!
Like JPF First Aid on Facebook, Twitter and Instagram to keep up to date with First Aid tips, advice and other events that is in store with ECHO the First Aid Frog!